Home | About A.P.E. | Items | Charity | Corporate | Contact Us
Athletic Promotional Events, Inc. supplies authentic signed sports memorabilia at wholesale prices to companies, radio stations, or other organizations for use as company incentives, gifts, prizes, etc.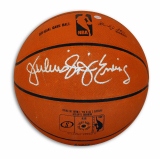 Reward your company's superstars with authentic hand signed memorabilia for their outstanding performances.

Simply contact the sales team at Athletic Promotional Events, Inc. to find out how your company can use authentic autographed sports memorabilia to make your business flourish.
Home | About A.P.E. | Items | Charity | Corporate | Contact Us